The Approach
The goal is simple, to have the best service in the industry! Sean takes his expertise in preparation, efficiency and safety very serious and at the same time, he has a wonderful outgoing personality to share with the customers as well to help brighten their day!
The Story
UP IN THE AIR EVENTS is founded and created by Sean Gilmore over a party on Labor Day with some of his friends. After watching some children bounce on a bounce house, Sean wanted to get one for his nieces (while also wanting to play on it himself, being the big kid he is). So, Sean bought a bounce house, then researched companies in NNJ who rent party equipment. Sean was already looking for a potential side business to grow and felt he could bring his business expertise to life in an industry he is passionate about, partying! So why not help others plan their event with nothing but the most unique bounce houses, yard games, concession stands and party equipment!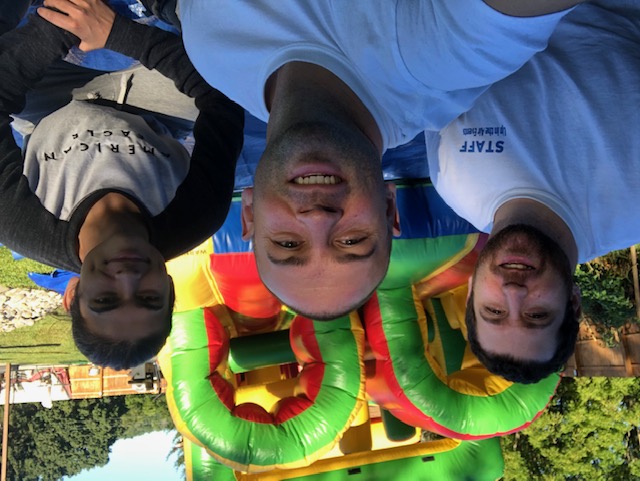 Meet The Dream Team
Sean built this business in hope to bring joy to others on their special days and to bring smiles to those who we encounter. It's his dream to do something he is passionate about so why not get to help host those unforgettable parties! Whether Sean comes to your event or sends a few crew members there, your in good hands knowing Up in the Air Events is helping you host!